Selecting the appropriate linear actuator can be quite the ordeal – and selecting the wrong one could dramatically reduce the efficiency of your application, and shorten its lifespan. Learn about the different types of linear actuators, how to select the right one, and which services can help make the decision as simple as 1-2-3!
There are few different designs of linear actuators you need to consider when selecting an actuator for your design; each design has its advantages and disadvantages, and serves unique purpose, so let's examine each design:
The maximum force this application can handle is also limited, meaning that you should carefully consider how much strength you'll need before selecting the external nut configuration.
External Nut
The most popular design of linear stepper actuators, the external nut configuration is simple, compact, and offers a high level of design flexibility. In the external nut configuration, the shaft of the stepper motor is replaced with a lead screw. In a typical application, the motor is fixed in position and an apparatus is attached to the nut. As the lead screw rotates, the external nut travels along the length of the screw, providing linear motion.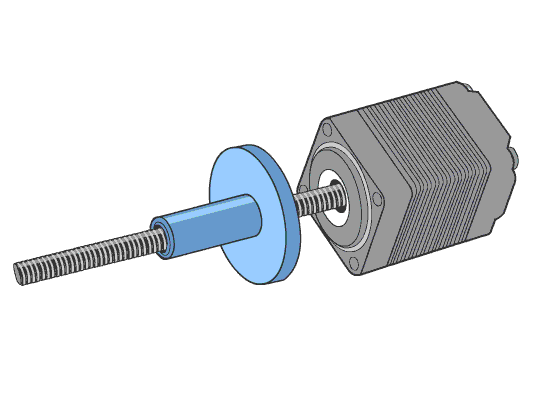 Non-Captive
In non-captive configuration, the nut is incorporated into the motor's rotor. As the rotor rotates, it creates linear motion by passing the leadscrew through the shaft. In this instance, your apparatus can be attached in one of two ways: directly to the motor, or to the leadscrew.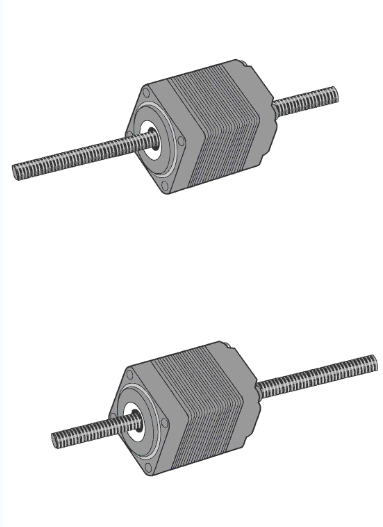 The mass of the motor can also limit the acceleration and maximum operating speed of your application, and certain power efficiency is sacrificed because more mass needs to be moved.
Another popular option is to attach an apparatus to the lead screw while keeping the motor fixed in position. This removes the need for long leads and lead tracking. Most of the benefits can be retained if the apparatus can be supported from both ends of the lead screw.
Captive

The third common configuration is the captive linear actuator. In this design, a screw is attached to a splined shaft. That shaft is prevented from spinning through the use of a splined socket attached to the face of the motor. Linear motion is achieved while each component is rotationally fixed and where no rotation is visible from outside. This is a good choice if your application lacks a mechanism which prevents either the lead screw or the nut from rotating.